New Club Project of Arabs in Elite Football – Newcastle
Publication date: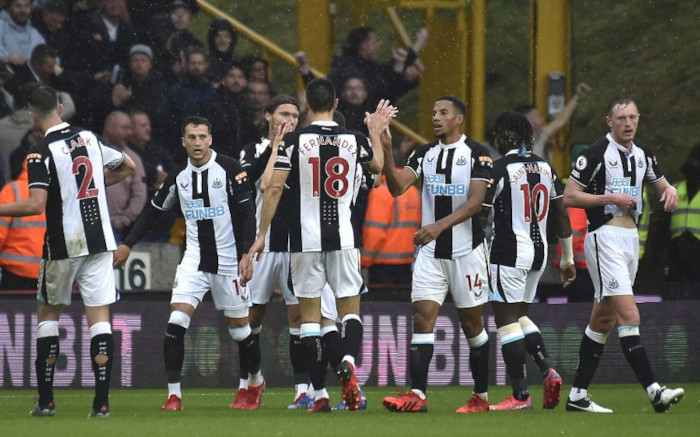 The Premier League has authorized a long-awaited takeover of Newcastle United F.C., which has been spoken about for weeks, after receiving "legally binding assurances" the club will not be controlled by Saudi Arabia.
The Public Investment Fund (PIF) of Saudi Arabia will take an 80 % share in the club, ending Mike Ashley's 14-year control. PCP Capital Partners, founded by Amanda Staveley, and RB Sports & Media, founded by the Reuben brothers, each have a 10 % stake.
With the completion of this purchase, Newcastle joined several other clubs in Europe but also at home in England, who were taken over by owners from the Arab world in the last decade or so, three of which are most famous: Manchester City, Paris Saint-Germain, and Everton.
Old Owner Has Long Wanted to Sell Club
Ashley, who is unpopular among Newcastle fans, had been seeking to sell the club for a long time and appeared to have secured a fair deal in 2020, valued at £305 million. The plan, which was backed by the PIF and led by British businesswoman Staveley, was thwarted when the Premier League refused to approve it. Since then, a dispute has erupted between Ashley, the bidders, and the league, with the transaction reportedly set for arbitration in January 2022.
Saudi Arabia's departure from its PIF has long been cited as a source of concern. However, significant movement on the acquisition front followed a reported settlement this week in a piracy battle between Saudi Arabia and beIN Sports, a Qatar-based Premier League broadcaster.
Premier League Confirms Sale
In a statement released on Thursday, the Premier League acknowledged the sale after which it will be interesting to see how Newcastle fans will react to it during their matches at St James' Park (on which you can wager at bookmakers with iOS apps).
"The Premier League, Newcastle United Football Club, and St James Holdings Limited have today settled the dispute over the takeover of the club by the consortium of PIF, PCP Capital Partners, and RB Sports & Media. Following the completion of the Premier League's Owners' and Directors' Test, the club has been sold to the consortium with immediate effect. The legal disputes concerned which entities would own and/or have the ability to control the club following the takeover. All parties have agreed the settlement is necessary to end the long uncertainty for fans over the club's ownership. The Premier League has now received legally binding assurances that the Kingdom of Saudi Arabia will not control Newcastle United Football Club. All parties are pleased to have concluded this process which gives certainty and clarity to Newcastle United Football Club and their fans," the statement read.
Newcastle's non-executive chairman will be PIF governor Yasir Al-Rumayyan, with Staveley taking a seat on the board, according to a club statement. Jamie Reuben will also serve as a director. Al-Rumayyan expressed his and PIF's delight at becoming the new owners of Newcastle United, one of the most well-known clubs in English football. He praised Newcastle supporters for their unwavering support over the years and expressed his eagerness to collaborate with them.
This Is Planned to Be Long-Term Investment
Staveley went on to say that it was a long-term investment and that she was excited about the future potential of 'The Magpies'.
"We intend to instill a united philosophy across the club, establish a clear purpose, and help provide leadership that will allow Newcastle United to go on to big achievements over the long term. Our ambition is aligned with the fans – to create a consistently successful team that's regularly competing for major trophies and generates pride across the globe," she stressed.
Reuben stated that his family is looking forward to a bright future for Newcastle United and that the city is amazing, which is why his family has invested extensively in the area for many years. He considers it a joy to be a member of this fantastic club and its incredible fans.
"We will build a true community club, based upon our family's knowledge of the city and in line with our plans that have been worked on closely with Newcastle City Council to deliver long-term sustainable growth for the area," stated RB Sports & Media founder.
He commended outgoing owner Ashley for his dedication to the sale process, as well as the Premier League for its role in the regulatory procedure that led to the deal's completion.
Newcastle were founded 140 years ago (in 1881) as Newcastle West End F.C. but they gained their current name 129 years ago (in 1892). Among the big names who wore their jersey were: Kevin Keegan, Peter Beardsley, Paul Gascoigne, Andy Cole, Alan Shearer… Newcastle won the First Division/Premier League 4 times, FA Cup 6 times, and League Cup and FA Charity Shield one time each. Out of international trophies, 'The Magpies' have Inter-Cities Fairs Cup (later UEFA Cup and now Europa League).