Nadal Extends Roland Garros Domination Even With Numb Foot, Świątek Women's Winner
Publication date: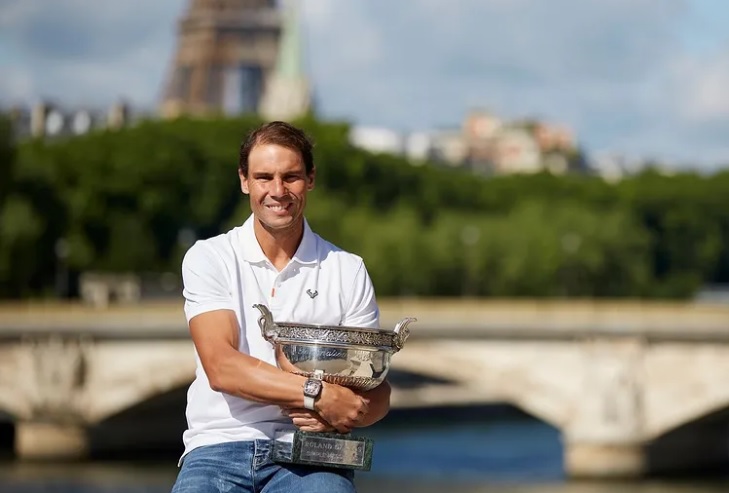 With a straight-set victory over 8th-seeded Casper Ruud, Rafael Nadal extended his men's tennis singles record to 22 Grand Slam championships. The Spaniard claimed his 14th French Open title, seeming unstoppable in his route to becoming the best-ever men's player in Roland Garros.
Rafael Nadal may be serious when he dismissed his chances at Roland Garros, and there was no feigning last month as he limped and moaned his way through the final set of an early-round defeat at the Italian Open, sounding especially tired of the grind and the chronic pain in his left foot. As he returned to his old haunt of Roland Garros, Nadal found himself in uncharted surroundings. It kind of got confused even the best betting sites in France, who put on unusually bigger long-term odds on Nadal to triumph in Paris.
As the tournament began, he had very few clay-court matches and no clay-court titles this season. Novak Djoković seemed to be regaining his composure. Carlos Alcaraz, a young Spaniard, appeared to be rocketing upward. Nadal stated before the final match on Sunday that he needed painkilling injections before each round merely to be able to play the tournament, and that they left his foot numb as if it had fallen asleep.
Nadal's Record at French Open Truly Looks Untouchable
For Nadal, however, there's no better wake-up call than Parisian red clay. And on Sunday, he was far too much for No. 8 seed Casper Ruud in the French Open men's final, winning 6-3, 6-3, 6-0 in a match that lasted 2 hours and 18 minutes after making his way through the stacked top half of the tournament. Nadal won his 14th men's singles title at the competition, extending a record at the French Open that looks untouchable with each passing spring.
He also extended his advantage over Djoković and Roger Federer in the three-way major title battle. Nadal now owns a men's record of 22 Grand Slam singles titles, two more than the Serbian, whom he defeated in the quarterfinals here, and the Swiss, who's still recovering from his most recent knee surgery at the age of 40.
With his victory on Sunday, Nadal became the oldest man to win the French Open at the age of 36, surpassing his Spanish compatriot Andrés Gimeno, who won the tournament at the age of 34 in 1972. Nadal has been speaking in a valedictory tone recently, implying that he may be playing his final French Open match. However, after slamming the door in Ruud's face and hugging him at the net on Sunday, Nadal made it obvious that this wouldn't be a walk-off grand slam.
In quest of a longer-term solution to his foot problem, Nadal said that he'll undergo a technique known as radiofrequency ablation later this week, in which radio waves will be transmitted through a hollow needle put into the nerves in his left foot that's causing him agony. The heat from the radio waves could inhibit the neurons from delivering pain signals to Nadal's brain if the surgery works, which is far from definite. Nadal said that if that works, he'll keep going; if it doesn't, it'll be a different story.
Ruud, a kind 23-year-old Norwegian, was the first man from his country to play in a Grand Slam singles final as he walked onto the Philippe Chatrier Court. Ruud, who broke into the top 10 last year, began training with his staff at Rafael Nadal's tennis academy in Mallorca, Spain, in 2018 and even played practice matches against the Spaniard. He and Nadal also played golf together. Now, he was competing against him for one of tennis' most coveted trophies.
Świątek Captivated Tennis World in Paris
Iga Świątek enthralled the tennis scene for 68 minutes. The Pole won the women's singles title at the 2022 French Open after her scorching, athletic tennis demolished young American sensation Coco Gauff, 6-1, 6-3. She won the match's first 4 games and never looked back. Świątek won her second major trophy and 35th consecutive match, tying her with Venus Williams for the longest WTA winning streak of the millennium. Since February 16, the Pole hasn't lost a match.
Świątek, who turned 21 last week, had already won 5 titles this year, including four at the 1000 level, before the French Open. She ascended to the top of the rankings in early April and currently has nearly twice as many points as the next closest competitor. Świątek was virtually unknown when she came to Paris two years ago. She was ranked No. 54 when she entered the competition, but she was astonishing on the pitch and won.
Świątek departs Paris less than two years later as the dominant power in women's tennis, prepared for future greatness. It appears that the WTA has discovered the elusive superstar talent capable of consistently contending for major titles on various surfaces – something that few have been able to do since Serena Williams' prime. Lesia Tsurenko, a former quarterfinalist at the US Open, got the short end of the stick in the draw. In the first round, she faced the Pole and was defeated 6-2, 6-0 in just 54 minutes on the court. Świątek's other opponents didn't fare any better. Actually, she only dropped one set en route to the final, to 19-year-old Qinwen Zheng in the 4th Round.
And, while she may have been on her way to the world No. 1 ranking otherwise, Świątek received an unexpected boost when then-top-ranked Ashleigh Barty announced her retirement in March. Świątek was the heir apparent to the throne.
More tips on Tennis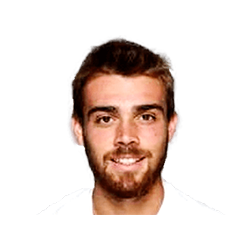 Bonzi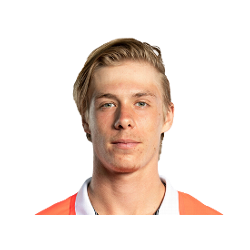 Shapovalov
June 22, 2022
|
12 p.m. local time
---
Tournament
Mallorca Open, ATP 250