Laureus Names Thompson-Herah and Verstappen Top Athletes in World of Last Year
Publication date: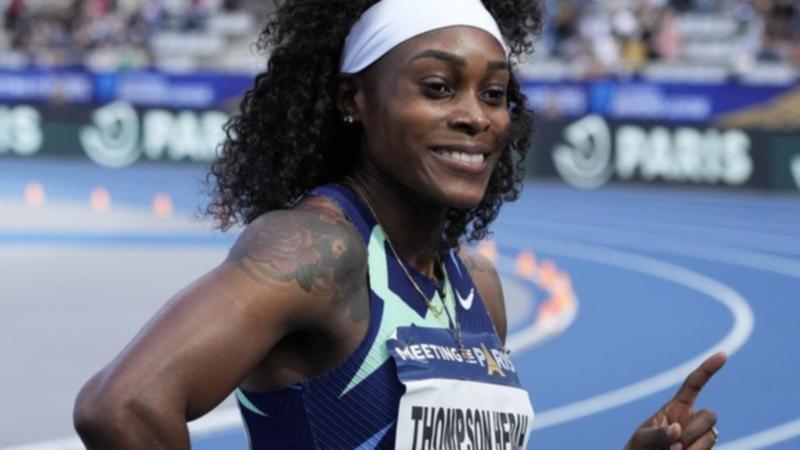 The Laureus World Sports Awards honored the top sporting achievements of the previous year. The sportswoman and sportsman accolades went to Elaine Thompson-Herah and Max Verstappen, respectively, while NFL legend Tom Brady received the Lifetime Achievement Award ahead of his 23rd season as a pro. Sky Brown and Beth Shriever, both of Team GB, were honored for their victories in skateboarding and BMX, respectively.
Sportswoman Award
At the Laureus World Sports Awards held in Seville, Spain last week, Elaine Thompson-Herah, Max Verstappen, and Tom Brady took home the top honors. In a ceremony in the capital of the province of Andalusia, Thompson-Herah got crowned World Sportswoman of the Year, while F1 world champion Max Verstappen was named World Sportsman of the Year. Brady was the recipient of the Lifetime Achievement Award.
Thompson-Herah won a historic Olympic 'double double' (double Olympics titles, at Rio 2016 and Tokyo 2020) in Tokyo 2020, becoming the first woman in Olympic history to successfully defend both the 100m and 200m. To win the prestigious Laureus prize, she beat off Ashleigh Barty, Allyson Felix, Katie Ledecky, Emma McKeon, and Alexia Putellas.
"It's been an amazing season. To be the first woman to win double Olympics, and to be the fastest woman alive, is an honor," said Jamaican sprinter.
Sportsman Award
Last year, Verstappen won the Formula One drivers' championship with a last-gasp and extremely contentious victory in Abu Dhabi that will be remembered as one of the best if not the best ever race finish in F1. He won the Laureus award ahead of Tom Brady, Novak Djoković, Caeleb Dressel, Eliud Kipchoge, and Robert Lewandowski.
"It was a very crazy and hectic year and, of course, I was very happy to come out on top. It was really a dream come true, it's what I worked for from a very young age. But also it's not only me. There's a whole team behind me. So many people working on two cars to perform, to give me the opportunity to win the championship and eventually also winning this award," stated a Belgian-Dutch racing driver.
Lifetime Achievement Award
Brady, largely regarded as the best NFL quarterback of all time, owns a Super Bowl record of seven titles. The Tampa Bay Buccaneers great announced his retirement in February, only to make a surprise detour a month later, claiming he had unfinished business in the NFL and came back.
"I was very fortunate to fall in love with a game that's brought me so many incredible moments and experiences in my life. I began playing as a 14-year-old boy in California with the dreams of achieving a professional career and never understanding where that career could lead me. I feel very blessed along the way to meet so many incredible teammates, coaches, members of multiple organizations that were so committed not only to winning games but committing themselves to do amazing things in the community as well," stressed an American footballer.
Other Awards
Two Team GB athletes who competed in the Tokyo Olympics were also recognized by Laureus for achievements in 2021.
Sky Brown earned World Comeback of the Year after coming back from a horrific collision in 2020 that left her with a fractured skull to win bronze in skateboarding. Brown, at the age of 13, became Britain's youngest summer Games medalist. After becoming Britain's first gold medalist in BMX, Beth Shriever was voted World Action Sportsperson of the Year, with Sir Chris Hoy, cycling royalty, presenting her with the accolade.
Robert Lewandowski of Bayern Munich and Poland won the Exceptional Achievement Award. Polish soccer player broke Gerd Müller's 49-year-old Bundesliga record of 41 goals in a single season, which many, including top bookmakers, felt would never be broken.