Irving's Refusal to Get Vaccinated Will Make Him Lose Millions Next Season
Publication date: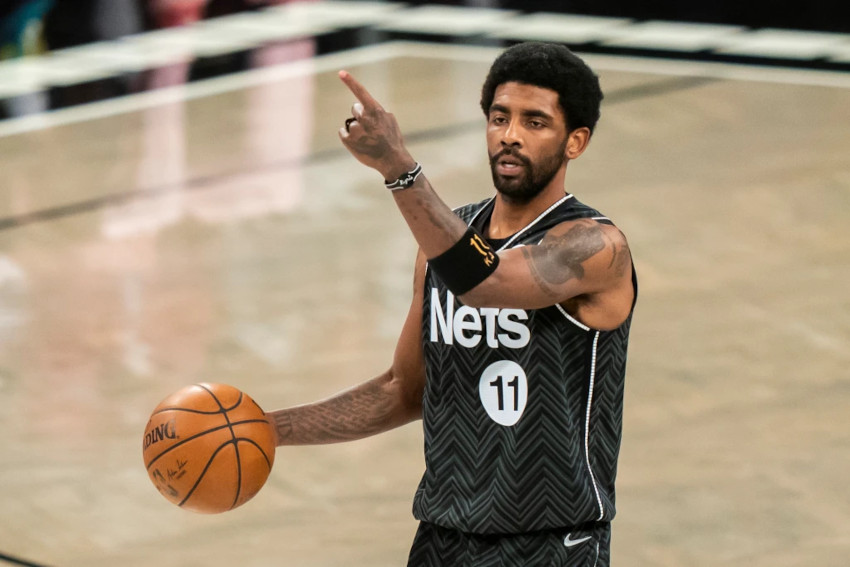 Due to his COVID-19 immunization status, the Brooklyn Nets star Kyrie Irving might miss half of the season (or more), and the looming predicament comes with a massive financial blow for the seven-time NBA All-Star.
According to media estimates, Irving will lose $381,181 for each game he misses owing to local vaccine limitations in Brooklyn. Irving's 2021-22 overall salary could be reduced by $15.6 million if he misses all 41 home games, plus $762,362 for missing two preseason games at home and another $762,362 for missing two games at Madison Square Garden (where he would still be subject to the New York City executive order).
NBA's Standpoint Is Clear and Strict on This Matter
The NBA said last week that players who are unable to comply with local vaccination regulations and hence are unable to play will not be compensated for the games they miss as a result of their immunization status. Irving will not be permitted to participate in any home practices or playoff home games until he gets the vaccine, according to New York City's COVID-19 laws.
"I like to keep that stuff private. I'm a human being first. Obviously living in this public sphere, there's a lot of questions about what's going on in the world of Kyrie, and I think I'd love to keep that private and handle it the right way with my team and go forward together with a plan. Obviously, I'm not able to be present there today, but that doesn't mean I'm putting any limits on the future for me being able to join the team," Irving said last week at the team's media day.
Nets in Unenviable Situation
The Brooklyn Nets are still unsure about Irving's eventual intentions to get immunized and have made no decision on whether they will accommodate him as a part-time player this season or not. The player's continued resistance to vaccination has the Nets preparing for the possibility that they will be without him for home practices and games for the foreseeable future. There had been previous optimism that Irving would get vaccinated and fulfill local governmental mandates, allowing him to practice and play in New York this season, but that hope is fading.
If Irving refuses to get vaccinated, the Nets may soon have to choose between allowing him to travel with the team in and out of New York or keeping him on the sidelines entirely. The club has been outwardly supportive of Irving's decision to consider vaccination, and it believes it has listened, supported, and educated him, but its collective patience will be tested the longer Irving refuses to commit to the team full-time.
Irving averaged 26.9 points and six assists per game for the Nets last season, appearing in 54 games. The Brooklyn-based side kicks off their NBA season on October 20 in Milwaukee, which is the match that will surely find its way on offers of bookmakers with no deposit bonuses.