Former World No.1 Naomi Osaka Admits Suffering From Depression, Withdraws From French Open
Publication date: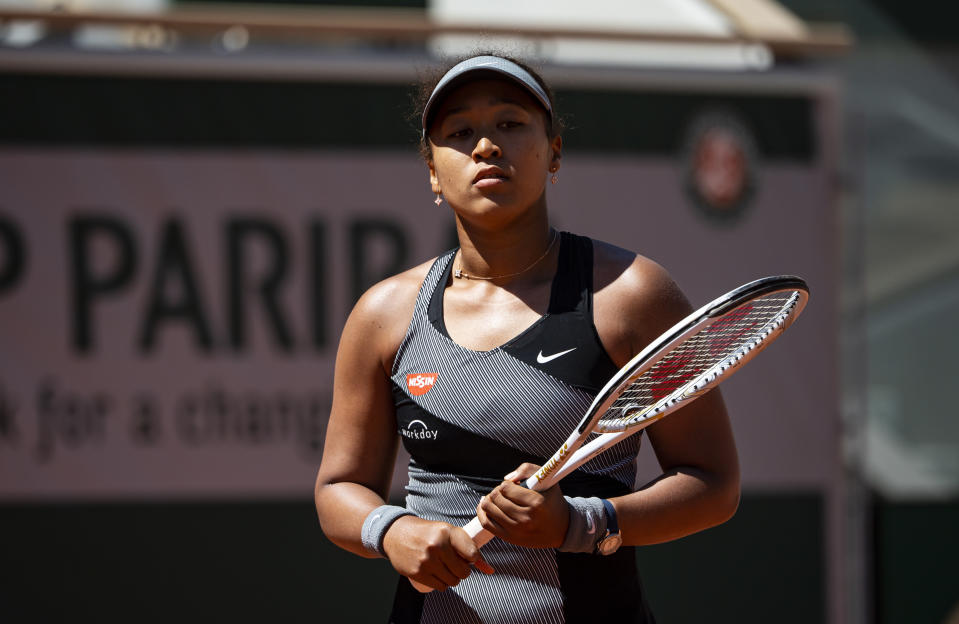 The decision of the Japanese female tennis player Naomi Osaka to withdraw from the Roland Garros Grand Slam in the middle of the 'war' with the media has traveled the world and provoked strong reactions, but also a lot of support from colleagues. The mental health of professional athletes is an increasingly common topic in the world media, while the athletes themselves often talk about the problems they face.
Namely, the Japanese tennis player with origin in Haiti gave up the tournament in Paris because she chose to put her mental health in the first place. Actually, the precedent that happened at the 2021 French Open – to which you can bet at online bookmakers with betting bonuses – on Monday started another discussion about the mental health of top athletes. Osaka, currently the second-ranked female tennis player in the world, and once no.1, first stated that she would not go to press conferences during the tournament to preserve her mental health. Following that, the Roland Garros management imposed a fine of $ 15,000 on her for such a decision. After that, Osaka decided to withdraw from the Paris Grand Slam completely.
This Is How Osaka Explains Her Situation…
"I never wanted to be a distraction and I accept that my timing was not ideal, and my message could have been clearer. More importantly, I would never trivialize mental health or use the term lightly. The truth is that I suffered long bouts of depression since the US Open in 2018 and I have had a really hard time coping with that," wrote Osaka on her social media.
So, as it turned out, this decision of the tennis star did not come because she simply did not feel like going to the press conferences, but for a much bigger reason – because of the fight against depression and anxiety. Earlier, Osaka explained how press conferences create a burden for her and have a bad effect on her mental health. The reaction of the French Open management was quick and sharp, and she received the penalty because regular press conferences are part of her contractual obligation.
After giving up the second Grand Slam of the season, Osaka immediately received support from most users of social networks, including colleagues. The famous Serena Williams, an American player because of whose scandalous behavior in the final of the US Open in 2018 – which was alluded to by Osaka – the Japanese tennis player faced depression for the first time, also spoke out. The younger of the two tennis sisters Williams said that she sympathized with Naomi, adding that she knows how the Japanese athlete feels now and that, in such situations, someone manages better and someone worse because people are simply different.
The Conversation About the Mental Health of Top Athletes Is Neglected
We will add that it is often forgotten that top athletes are actually very young people who have to deal with enormous pressure from an early age, not only on the field but also later when everyone feels welcome to comment on their game. Osaka is only 23 years old, and even earlier she said that she was actually introverted and that she did not like various situations in this job. She spoke openly about the depression she struggled with after beating Serena Williams in the 2018 US Open final. The controversial match led to Osaka being the target of all media and comments, both well-intentioned and others, who watched her every step.
It is also difficult for older athletes to cope with such criticism, let alone for younger athletes who are not yet mature enough to differentiate between important and less important comments. And when you are the second-ranked tennis player in the world, those are not comments only by people in your country, but by people in the whole world. Yes, Osaka violated her contract and if we look at it from the side of sports, that is, business – that was not right.
But putting earnings ahead of everything has obviously started to bounce back to top sports. If things do not change, we could be left without athletes who earn and attract that huge amount of money. The Osaka case is only the first step in recognizing that even top athletes are just people, vulnerable and sensitive, and the time has finally come to return the focus to them and their needs. The conversation about the mental health of top athletes has waited for a long time, and it is about time to start it more seriously in public. Among other things, this was certainly affected by the coronavirus pandemic, which forced the tennis players to very difficult conditions and very little freedom in the last year.
It is currently unknown when Osaka will return to tennis, which can be worrying for her professional status given that Wimbledon and the Olympic Games are being held shortly after Roland Garros. Still, it is crystal clear that tennis is currently the least of her worries in life, and that she will use as much time as she needs to recover mentally.