Famous MMA Fighter "Rumble" Passes Away at Age 38 from Unexplained Disease
Publication date: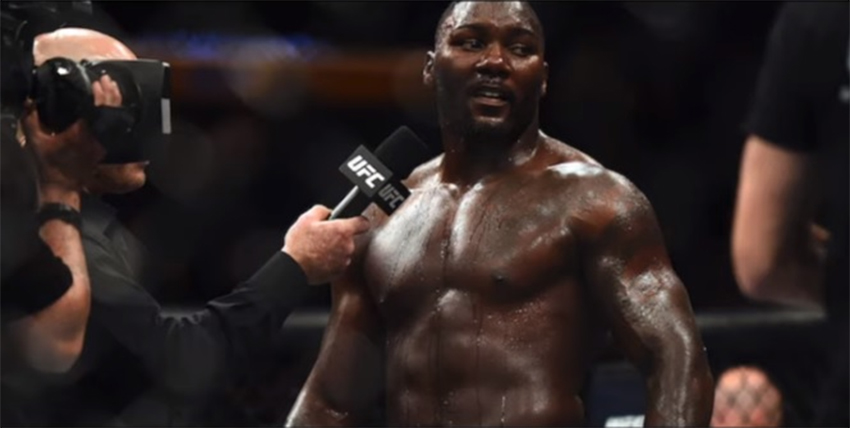 According to Bellator MMA, American lightweight fighter Anthony "Rumble" Johnson passed away at the age of 38 from an unidentified illness.
"It's with great sadness we acknowledge the passing of Anthony 'Rumble' Johnson. The Bellator family is devastated by his untimely passing and we send our condolences to his family and friends during this difficult time," an American mixed martial arts promotional company announced on social media.
Johnson Was Ranked as the Top Light Heavyweight Contender in 2014
Prior to his retirement in 2017, Johnson, who entered the UFC in 2007, was ranked as the top light heavyweight contender in 2014. He returned to mixed martial arts in 2021 after taking a four-year break from the sport. Johnson improved to 23-6 in his career after knocking out José Augusto in his final match.
Johnson had 6 decisions and 17 knockouts during the course of his career. His final match occurred in May 2021. He wrote on Instagram in September 2021 that he was struggling and needed "as many prayers as I can get", adding that it was "not COVID." Johnson shared on Instagram on May 17 that his doctor had given him encouraging news, noting that there had been "big improvements". However, Johnson's manager told ESPN in late October that Johnson is "going through some health problems right now… he's not doing well".
Lost Twice for UFC Heavyweight Belt to Cormier
From 2007 through 2017, Johnson competed in the UFC, losing twice to Daniel Cormier, a two-time Olympian, and MMA fighter, for the light heavyweight belt. For the UFC, Johnson competed in 3 weight classes, earning a reputation as a fierce puncher and a fan favorite for his direct, striking-based style of MMA, on which bettors used to rely while placing wagers on him at MMA's best betting sites.
He's best known for his two UFC appearances, from 2007 to 2012 and 2014 to 2017. His second tenure with the promotion took place as a light heavyweight, but his initial time saw him emerge as an intriguing welterweight prospect with unrivaled knockout power. Johnson's second UFC run saw him triumph over fighters like Glover Teixeira, Ryan Bader, Alexander Gustafsson, and Phil Davis, earning him two chances to defend his light heavyweight title.
He left the UFC in 2017 after losing his second belt to Cormier, but he made a brief comeback in 2021 with Bellator before his health issues got worse.