Due to Situation With Peng Shuai, WTA Halts All Tournaments in China
Publication date: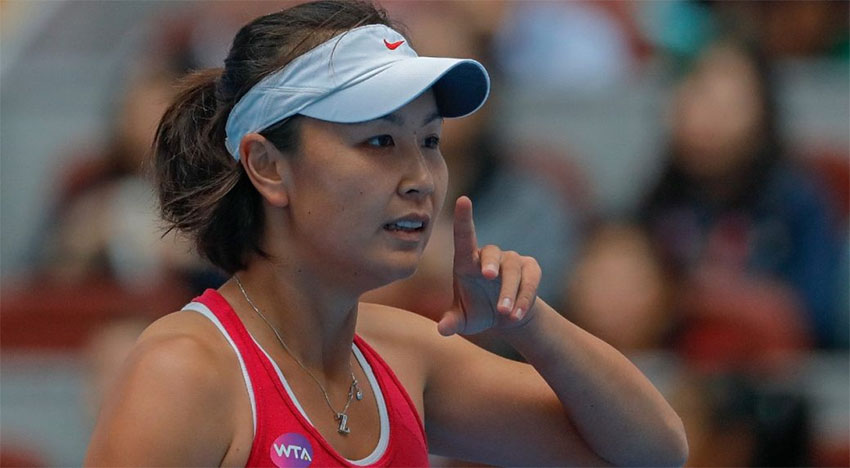 The Women's Tennis Association (WTA) said that all of its competitions in China will be canceled owing to the Chinese government's apparent slowness in response to Peng Shuai's sexual assault accusation and ongoing concerns about her safety, wellbeing, and freedom.
WTA CEO Steve Simon explained the decision to immediately stop tournaments in China in a statement. He stated that, unfortunately, China's leadership has failed to address this critical issue in a meaningful manner. While Peng's whereabouts are known (the International Olympic Committee spoke with her twice and the Chinese tennis star verified that she was safe and healthy), there are substantial questions that she is free, safe, and unaffected by censorship, compulsion, or intimidation. The WTA has been quite clear about what is required here, and they have reiterated their desire for a full and honest investigation into the player's sexual assault allegations – without censorship.
Simon emphasized that none of this is or can become acceptable and that if powerful people can silence women's voices and put charges of sexual assault under the floor, the WTA's founding principle of equality for women will suffer a significant loss. He will not, and cannot, allow this to happen to the WTA and its participants.
WTA Concerned About Risks Its Players Could Face In China
"As a result, and with the full support of the WTA Board of Directors, I'm announcing the immediate suspension of all WTA tournaments in China, including Hong Kong. In good conscience, I don't see how I can ask our athletes to compete there when Peng Shuai isn't allowed to communicate freely and has seemingly been pressured to contradict her allegation of sexual assault. Given the current state of affairs, I'm also greatly concerned about the risks that all of our players and staff could face if we were to hold events in China in 2021," said the WTA CEO.
In a statement, Simon and the WTA expressed their delight at seeing recordings of Peng but emphasized that it was unclear whether she was being coerced or not. It is also unclear whether she was forced to participate in a video conversation with the IOC on November 21 or not. Peng assured the IOC she was "safe and well" and living in Beijing, but the IOC has yet to disclose a video or transcript of the call, as well as a statement from Peng herself.
Pulling Out of China Might Cost WTA Hundreds of Millions of Dollars
The WTA has made significant investments in Chinese women's tennis, so pulling out of the Asian country might cost the organization hundreds of millions of dollars. Therefore, the decision by the association to pull competitions from China (which were not held there since the outbreak of coronavirus) is unprecedented.
Those competitions bring in tens of millions of dollars each year. Sports bookmakers with betting bonuses also earn a lot from bettors who put their money into matches played in China. The WTA struck a historic contract to bring its flagship event to Shenzhen, China, just three years ago. Shenzhen's proposal for the WTA Finals includes a commitment to increase the prize pool from $7 million to $14 million per year. The 2019 champion, Ashleigh Barty, received $4.4 million, more than any man or woman has ever won at any other tennis competition, including Grand Slams.
The WTA planned to hold nearly a dozen tournaments in China each year. In 2019, prize money from these tournaments totaled more than $30 million. In theory, the WTA could replace such tournaments by relocating them, but this would come at a cost. Prize money is an indirect result of the revenue that organizers estimate to generate from a certain tournament, notwithstanding the opaque calculations. Sponsorships, TV rights, and ticket sales all rely greatly on the tournament's location, and the majority of the money goes to the tournament's local organizers rather than the WTA.