DRX Unexpectedly Defeat T1 in Hard-Fought Series to Win LoL Worlds 2022
Publication date: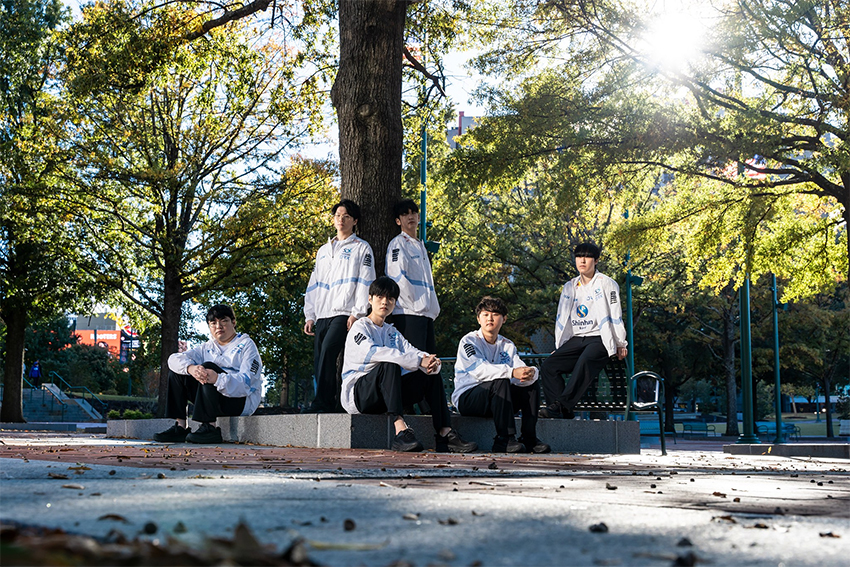 Many League of Legends eSports fans predicted that T1 would win the all-Korean 2022 World Championship final at the Chase Center in San Francisco, California, by at least a 3-1 score, but DRX shocked everyone by defeating them 3-2 in a gripping best-of-five series.
The fourth-seed LCK underdogs, who began their trip in the Play-Ins (where they switched their money to the incorrect currency), added another unexpected victory to their string of victories. They beat the Worlds 2021 champions Edward Gaming 3-2 in the quarter-finals and the LCK Summer champion Gen.G 3-1 in the semi-finals after making it to the Knockout Stage.
In the anime storyline, Lee "Faker" Sang-hyeok and Kim "Deft" Hyuk-kyu, who were classmates at Mapo High School, were on opposing sides of the Rift. They both made their debuts around the same time in 2013, but Faker has three championship titles to his name while the other has none after nearly a decade. With DRX, Deft today won his first-ever global accolade, fulfilling a lifetime desire.
Faker and Zeus Set off Party for T1 But…
Game one was dominated by T1, with Faker taking the lead on his trademark champion, Azir. While Lee "Gumayusi" Min-hyeong poked Varus, top laner Choi "Zeus" Woo-je was having fun with comfort champion Yone. They were able to defeat JD Gaming in the semi-finals one week ago thanks in large part to these three champions.
Unfazed, DRX selected Heimerdinger support for Cho "BeryL" Geon-hee a second time, and in-game two on Sylas, they continued to assist mid laner Kim "Zeka" Geon-woo. The main distinction was that they were on the blue side, allowing them to select Varus first. To counter his range at bot, T1 retaliated with Ashe and Lux support.
The contest was fierce between the two teams, with T1 even winning the Ocean Dragon Soul. They began Baron around the 45-minute mark, but DRX approached the 4v4 so cleverly that Hwang "Kingen" Seong- hoon's Camille entered from the top side and Hong "Pyosik" Chang- hyeon's Viego pinched from the other.
Deft's Positioning and T1's Game 3 Win Will Go Down in History Books
Varus of Deft, meantime, positioned himself in the jungle across the river, remaining unharmed throughout the battle, enabling him to deliver the most damage. After taking out four, they immediately sprinted down mid to tie the series.
The victory in game three by T1 will be remembered throughout history, but not for the reasons you might think. When DRX was doing Baron with Smite available and Kalista on their team in the 24th minute, they were leading the game in kills, but out of nowhere, jungler Mun "Oner" Hyeon-jun walked into the pit and smote it.
T1 shifted the tempo and gold in their favor thanks to the buff. When DRX committed to the second Baron only six minutes later, Pyosik was unluckily slain early and lacked cooperation with Deft once more. It was stolen a second time by Gumayusi's Piercing Arrow at the very last second.
Game 4 Won by DRX Marks Swiftest Triumph in Series
Viewers of League of Legends may have worried about how tilted DRX felt after that, but based on their performance, they appeared to have been able to gather themselves and play a slow and steady game four. This time, Zeka took control of Azir as Deft continued to play Varus with Renata Glasc of BeryL.
T1 made a bold move by using Soraka support, which was a wise choice during the laning phase. DRX's bot lane was quickly shut down, but Pysoik's Maokai, Kingen's Aatrox, and game-changing ultimates from Zeka propelled them to the series' swiftest victory—a 28:44 victory—despite it.
Game five's draft, which came down to silver scrapes, shockingly went to DRX's advantage. T1 selected Karma as their initial choice while offering DRX on two red power picks: Azir and, for the first time in this series, Caitlyn for Deft, which was unbanned. One of his best champions is the Piltover Sheriff, who was also the AD carry selection that enabled them to defeat Gen.G in the playoffs.
With T1's immobile AP carry Viktor and AD carry Varus in mind, DRX decided to take a chance on Hecarim jungle and Bard, two champions who offered additional access points to the backline.
Ups and Downs on Both Sides Mark Game 5
Unfortunately, history repeated itself around the 20-minute mark when Gumayusi's Varus snuck up to the pit at the last second, and naively snatched it with Piercing Arrow as DRX were doing Baron with a numbers advantage.
Despite the ups and downs, both teams maintained their position since they understood how crucial this last game five was. With Mountain Dragon Soul, DRX knew that the spawn of Elder Dragon at the 40th minute would be their final opportunity to victory.
T1 made the decision for Oner to remain in the pit to contest it, and their AP and AD carry moved to the bot lane to engage a minion wave that was attempting a backdoor into the broken inhibitor. Pyosik was successful in achieving the one goal that really counted this time.
Rushing back, Zeka and Kingen successfully protected their base. The team as a whole eliminated four T1 players and then marched down the middle to win the Worlds 2022 championship. Kingen won the MVP for his performance in this series.
Deft, 26, has finally managed to become a world champion. The accomplishments of BeryL personally are also noteworthy. Over the past three years in 2020, 2021, and 2022, he qualified for the World Championship finals and won twice on two separate teams, DAMWON Gaming and the current DRX.
A Play-In team has never previously won the title in League of Legends eSports. Previous champions began their career in the Group Stage. No wonder odds он DRX's win were three times bigger on average on whatever LoL bookmaker we came across.
More tips on League of Legends