Draw for 2022-23 Champions League stages Lweandowski's reunion with Barça and Haaland's with Dortmund
Publication date: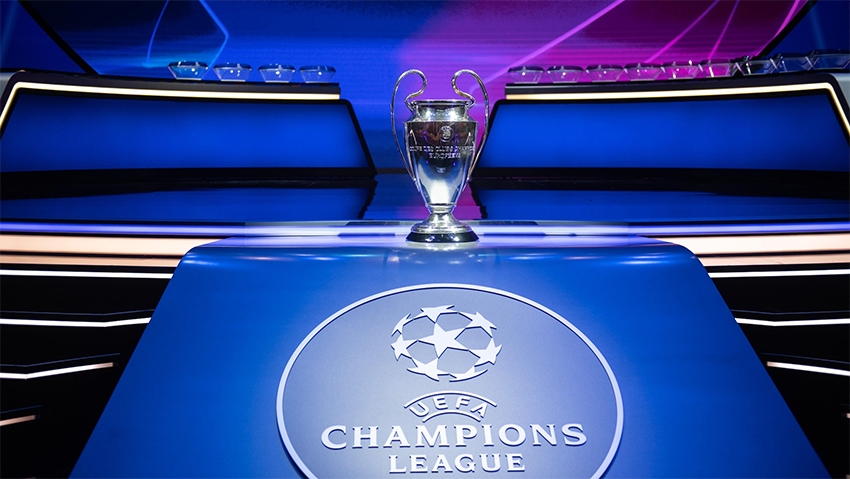 The group stage of the 2022-23 UEFA Champions League is shaped. The first qualifying round, which took place in June, marked the beginning of the path to the final. At this point, the field of 78 teams has been reduced to 32 teams, and the groups have been determined by the draw.
Now that we're aware of the storylines' locations, we can see that there are many of them. For example, Robert Lewandowski will celebrate his move to FC Barcelona with a group-stage match against the club from which he came to the Catalan giants, FC Bayern München, and Borussia Dortmund will get to learn more about the form the new team of their ex-striker Erling Haaland – Manchester City F.C. In other groups, Liverpool F.C. plays AFC Ajax and S.S.C. Napoli; Chelsea F.C. plays A.C. Milan, while the defending champions Real Madrid CF are placed in a group featuring RB Leipzig, Celtic F.C., and FC Shakhtar Donetsk.
Groups Composition
Due to the 2022 World Cup in Qatar, which starts in November, the Champions League group stage will be contested over nine weeks rather than the customary 12 weeks this season. The competition's knockout rounds will start on February 14, 2023, later than in prior years. On June 10, 2023, the championship game will take place at Istanbul's Atatürk Olympic Stadium.
GROUP A: Ajax (Netherlands), Liverpool (England), Napoli (Italy), Rangers (Scotland).
GROUP B: Porto (Portugal), Atlético (Spain), Leverkusen (Germany), Brugge (Belgium).
GROUP C: Bayern (Germany), Barcelona (Spain), Inter (Italy), Viktoria (Czech Republic).
GROUP D: Eintracht (Germany), Tottenham (England), Sporting (Portugal), Marseille (France).
GROUP E: Milan (Italy), Chelsea (England), Salzburg (Austria), Dinamo (Croatia).
GROUP F: Real (Spain), Leipzig (Germany), Shakhtar (Ukraine), Celtic (Scotland).
GROUP G: Manchester City (England), Sevilla (Spain), Dortmund (Germany), Copenhagen (Denmark).
GROUP H: Paris Saint-Germain (France), Juventus (Italy), Benfica (Portugal), Maccabi (Israel).
Clashes to Pay Attention to
In the group stages of the 2022–23 Champions League, Barcelona will play Bayern Munich, meaning Robert Lewandowski will likely make an early return to his old team, while Erling Haaland from Man City will reunite with Borussia Dortmund, where he previously played.
Lewandowski bitterly left Bayern after eight years to join 'Barça' in a €50 million deal. They were placed in the same Group C and will now face one other. The two clubs will play each other in the group stages of Europe's premier club competition for the second consecutive year thanks to the draw, which was held in Istanbul, Turkey. Bayern defeated Barcelona twice last season by scores of 3-0, sending the Spanish powerhouses to the Europa League, where they advanced to the quarter-finals.
Haaland, who got paid €60 million to join City in June, is set to return to Dortmund since the two teams were placed in the same Group G as FC Copenhagen and Sevilla.
Real Madrid, the current champions, were placed in Group F together with RB Leipzig, Shakhtar Donetsk, and Celtic. Madrid won the Champions League for the 14th time when they defeated Liverpool 1-0 in the championship game in May of last year, capping a spectacular run in the league.
Paris Saint-Germain was put in a difficult group, in Group H with Maccabi Haifa, Benfica, and Juventus. The Ligue 1 champions, who have been without a Champions League title since their Qatari owners arrived in 2011, will give players like Lionel Messi, Kylian Mbappé, and Neymar another opportunity to bring a European trophy to Paris. PSG will make their 2022-23 Ucl debut against 'Juve' on Tuesday, September 6, and they are pronounced favorites (bigger than expected though given the odds of deposit bonuses online bookies).
Ajax, Napoli, Rangers, who are returning to the competition's group stages for the first time in 12 years, and Liverpool will be the top teams in Group A.