Djoković Cancels His Participation in US Open Due to Travel Restrictions
Publication date: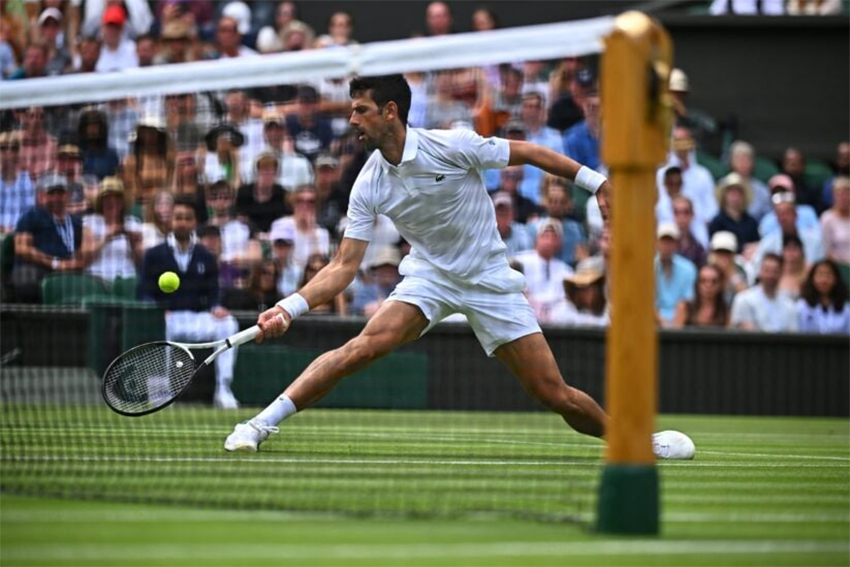 The former world men's tennis No. 1 and 21-time Grand Slam winner Novak Djoković withdrew from the US Open due to restrictions on his entry into the US since he wasn't immunized against COVID-19.
Djoković tweeted, "Sadly, I will not be able to travel to NY this time for US Open," just before the draw was to be unveiled on Thursday morning. He wished his fellow competitors well and pledged to stay in shape while maintaining a positive outlook while he awaited another chance to compete.
So Far, Doors Were Closed to Djoković in Australia, Canada, and the USA
The Serb appeared to be preparing for the tournament after winning Wimbledon in July and saying he hoped the US would amend its rules to allow him to compete at the year's last Grand Slam. On July 30, he uploaded a video of himself working out on a hard court to Instagram. He stated in the video, "I am preparing as if I will be allowed to compete, while I await to hear if there is any room for me to travel to [the] US."
But due to Canada's identical rules, Djoković was forced to withdraw from last week's Western & Southern Open as well as the National Bank Open earlier this month.
Prior to boarding their flights to the United States, non-U.S. citizens and non-U.S. immigrants must provide documentation proving they have had the primary series of acceptable COVID-19 vaccination. This information was updated by the Centers for Disease Control and Prevention on Wednesday. There are very few exceptions.
The US Open tournament director, Stacey Allaster, said in a statement that Novak is a brilliant champion and that it's regrettable that he won't be allowed to compete at the 2022 US Open because of the federal government's vaccination requirement for visitors who aren't citizens of the United States, adding, "We look forward to welcoming Novak back at the 2023 US Open."
Despite winning three major championships in 2021, Djoković has had a difficult year. After being granted a medical exemption to compete in the Australian Open in January and traveling there, he became involved in a legal dispute on a global scale, which led to his visa being canceled and his deportation from the country before the competition began. He was unable to defend his championship and deprived of a chance to set a new men's tennis record by winning his 21st Grand Slam. He later stated he was willing to forego competitions where entry into or participation in the country required a vaccination. In a February interview with the BBC, Djoković stated, "Yes, that is the price that I'm willing to pay."
Not Playing Us Open Will Result in Further Decline of Ex-no.1 in Ranking
Before the clay section of the season began in April, Djoković participated in just one event, which was held in Dubai, United Arab Emirates. For the first time in February, Daniil Medvedev took his place at the top of the rankings. The next month, Djoković recovered the top rank before losing it once more in June.
Although he was unable to successfully defend his French Open title, he did win his first championship of the year in Rome in May, falling to eventual champion Rafael Nadal in the quarter-finals. Djoković won his 4th consecutive championship at the All England Club last month, but as a result of the ban on Russian and Belarusian players, he didn't collect any ranking points for his accomplishments. After the competition, he dropped to No. 7, and is now No. 6. Djoković will lose an additional 1,200 points for making the final at the 2021 US Open, which will result in a further decline in his ranking.
Next, Djoković is anticipated to compete for either the European team in the Laver Cup or the Serbian squad in the Davis Cup. In any of these events, ranking points aren't given. His website's current schedule doesn't include any competitions.
Flushing Meadows in New York is set to open for play on Monday, August 29, with the above-mentioned Medvedev being the main favorite at top bookmakers on the Internet to take the crown. Djoković will be replaced in the draw by a lucky loser from qualifying.
More tips on Tennis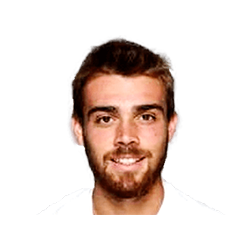 Bonzi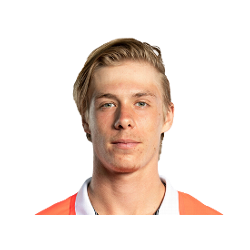 Shapovalov
June 22, 2022
|
12 p.m. local time
---
Tournament
Mallorca Open, ATP 250