Carlsen and Niemann Under International Chess Federation's Investigation Following Cheating Scandal
Publication date: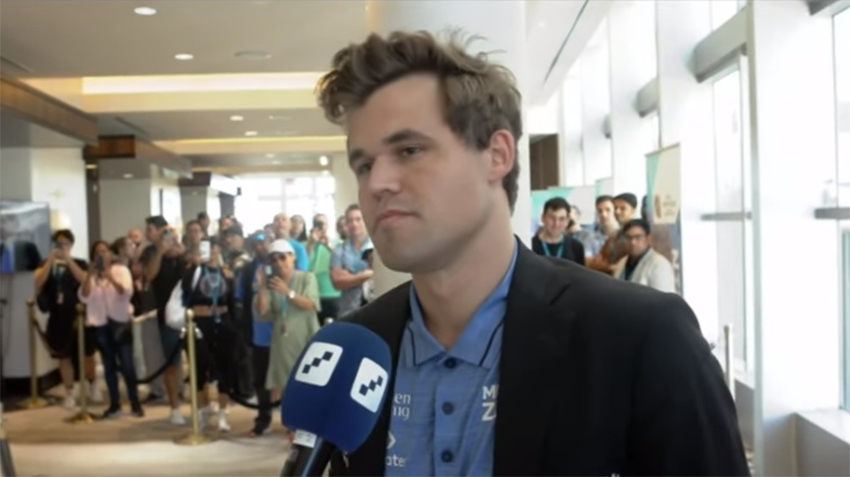 Following the cheating scandal that has gripped the chess community and garnered international attention in recent weeks, the International Chess Federation (FIDE) has declared they would begin an investigation into the world champion, Magnus Carlsen, and Hans Niemann. German news site t-online first reported the story on September 30, and FIDE later corroborated it.
According to Klaus Deventer, a representative of FIDE's Fair Play Commission (FPL): "Are there enough facts to justify an allegation of cheating? If we conclude that this is the case, we'd bring appropriate charges to the FIDE Ethics and Disciplinary Committee. However, we'd also investigate whether a false accusation has been made."
Niemann Admits Cheating Online Twice
The 12-member FPL committee will separate into something of a panel of three members with the option of consulting outside specialists when the analysis is necessary. It should just take a few days to finalize the panel's members. Hans Niemann's alleged cheating pointed out by Carlsen and Niemann's own admission of Internet cheating will be the two main areas of the investigation, according to FIDE.
Niemann has twice admitted cheating online, when he was 12 and 16, but vehemently denied ever cheating at the gaming table. More specifically, the 19-year-old American stressed had never cheated in chess competitions. He even indicated he was prepared to play nude and behind closed doors with no electronic transmission around to demonstrate his goodwill. Along the way, Niemann has accused Carlsen of attempting to destroy his career.
Carlsen Withdraws From Sinquefield Cup as Act of Resignation Toward Niemann
The investigation was launched three days after Carlsen released a statement in which he, for the first time, publicly discussed the circumstances of his unexpected retirement from the Sinquefield Cup at the beginning of September. Carlsen, who's widely regarded as the best player of all time, then withdrew from the competition despite there being six rounds left. Days before that, in the game of classical chess, Niemann ended Carlsen's 53-game winning streak. In an online competition where the two met again the previous week, Carlsen left after only one move, ostensibly in protest of Niemann's participation.
After going on to win the competition, Carlsen promised to talk more about the scandal and stated that he wished "cheating in chess to be dealt with seriously." It was made plain by the comment that the Norwegian is suspicious of cheating. In a message posted late on Monday to Twitter, he wrote: "I believe that Niemann has cheated more — and more recently — than he has publicly admitted." Carlsen claimed that because a young American player has made "unusual" progress in recent years, he has grown skeptical of him. He claimed that he was outplayed with the black pieces during their match at the Sinquefield Cup by Niemann "in a way I think only a handful of players can do" even though he didn't seem stressed or even fully focused during a duel.
Niemann hasn't yet addressed Carlsen's most recent assertion. He'll compete in the US Chess Championship, which starts on October 4. The odds for the event are yet to be set at the best betting sites that include chess offers.